2407 (Yateley & Eversley) Sqn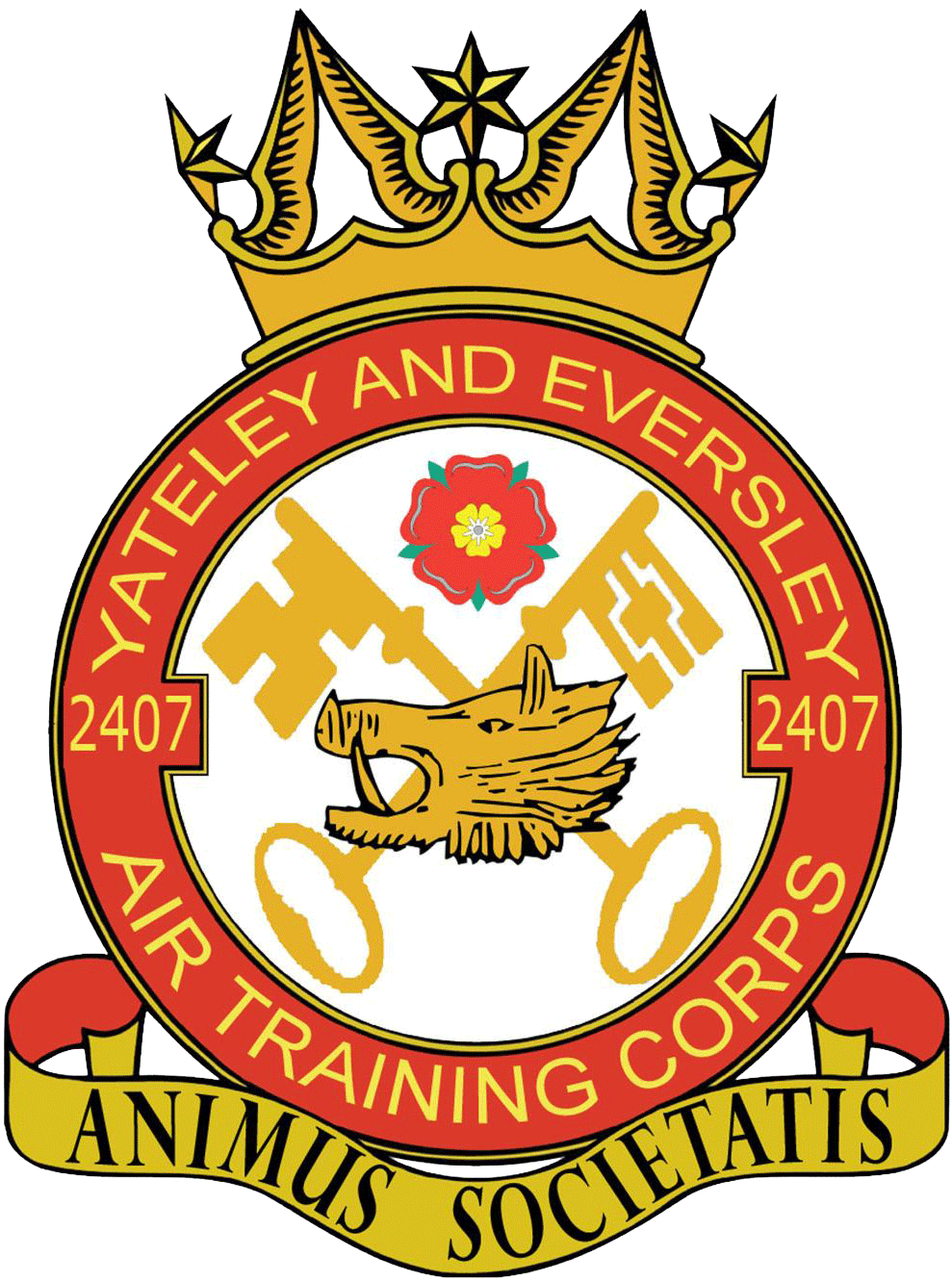 We Meet: Monday & Thursday evenings
Face to Face and Virtually whilst distancing is still in place.
Half the Squadron are Virtual and Half Face to Face and they swap on the opposite days.
​
Squadron HQ is located next to Yateley Village Hall
More details on the Join Us page
ALL VISITORS must have an appointment
Welcome to 2407 (Yateley & Eversley) Squadron
I am Flt Lt Lynda Bradley, Commanding Officer of 2407 Sqn.
We parade on Monday and Thursday evenings at our HQ next to Yateley Village Hall, with many weekend activities including flying, gliding, visits, camps, courses and much more. Many cadets take part in the Duke of Edinburgh's Award Scheme, BTECs, leadership courses first aid courses. Most of which are currently not able to happen due to COVID.
I hope you find our website interesting and if you are not already a member of the Air Cadets then hopefully this will encourage you to find out more about it and join either as a cadet if you are between 12 (if in year 8) and 17 or as a member of staff if you are over 20.
Please be aware that whilst restrictions are in place you will need to make an appointment to visit.
NITC sponsor and support 2407 Sqn by looking after all our computers.